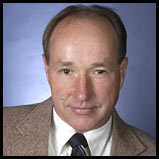 Don Williams
Don Williams has brought his decades of experience in digital imaging and extensive worldwide involvement in the digital archiving community together to found Image Science Associates.
Don worked as a research imaging scientist for Kodak for 25 years until he left the company in 2006. His work there focused on both digital and traditional imaging practices across a number of disciplines that included reconnaissance, microfilm, consumer photography, and professional photography sectors.
His passion lies in the digital image archiving community and in providing resources by which good imaging can be easily practiced and understood. In partnership with his associates, he has frequently taught and provided educational tools on digital imaging. Don has also published extensively on both technical and policy matters as they relate to digital image fidelity and metrology.
He sits on international standards committees and is fully immersed and involved in the digital image archiving community, frequently contributing to the Federal Agencies Digitization Guideline Initiative and sits on the Still Image Working Group advisory board.
Don is the editor for ISO 12233, 2nd edition, Spatial Resolution Measurements, Digital Still Cameras, and has acted as coleader for equivalent performance standards on reflection and film scanners. His influence has extended into the mobile imaging arena where he was the sector leader for resolution measurement for Camera Phone Image Quality (CPIQ) imaging industry initiative.
Don has a bachelor's and a masterís degree in imaging science from Rochester Institute of Technology.

Published Works
Download papers on topics ranging from Digital Archiving to Camera and Scanner Image Quality Performance to System Integration and more.

Consulting & Custom Projects
Our products are designed to provide the best system for the highest number of customers. When extra attention is required, we can provide on-site or remote assistance. We are always interested in unique image applications that require custom targets and analysis.