Imaging Science Associates' comprehensive suite of products and software are used by cultural heritage institutions worldwide, including the world's largest library and the nation's attic in Washington, D.C. We have created a simplified method to define, share, and test performance specifications (e.g., NARA guidelines, Metamorfoze and Geheugen van Nederland) and our GoldenThread™ software enables Pass/Fail reporting based on user-defined test profiles. GoldenThread is the product of years of research and development conducted for the Federal Agencies Digitization Guidelines Initiative.
GoldenThread is fully compliant with existing ISO standards and measures:
Grayscale and color response
Resolution
Sampling frequency
Spatial frequency response (SFR)
White balance
Color channel registration
Noise
Color encoding accuracy
Lighting uniformity
---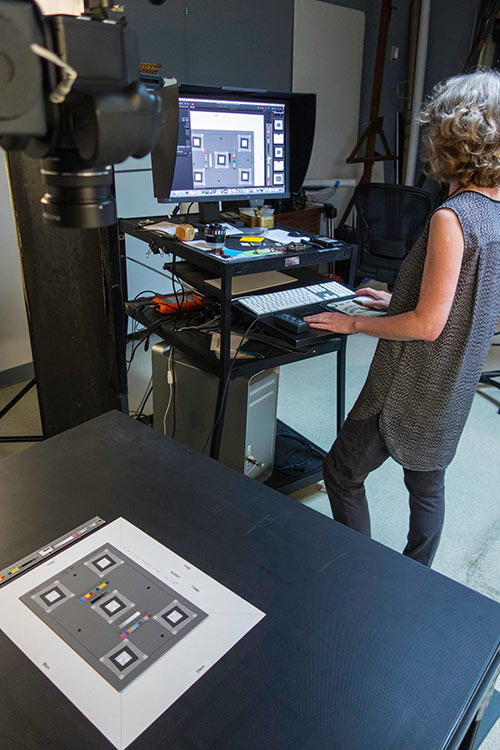 GoldenThread software
When GoldenThread software indicates digitization is out of spec and correction is necessary, our GoldenTouch software will automatically execute full-scale tone and white balance correction with dark or light background cropping. Object-Level Target information is utilized to make benign, do-no-harm tone and white balance corrections to user-selected aim points. GoldenTouch is also useful for automatically creating derivative images from master image files. GoldenTouch has proven 95-98% success rates.
---
"Your glass plate target was instrumental in allowing us to get super-sharp scans. By mounting it in the foamcore carriers face-down, setting focus and then dialing it in with MScan, we were able to ensure that the emulsion sides of the plates were on the same focal plane as your target (also face down), every time. This meant that the thickness variance of the glass didn't matter. Our shooter loved it — it took all of the guesswork out of focusing. The targets I saw were so sharp that I thought there was unsharp mask added (there wasn't). I would highly recommend for any transmissive material digitization projects that this aspect of the workflow is strictly adhered to for this reason alone."

– Jim Studnicki
Creekside Digital January 2015
---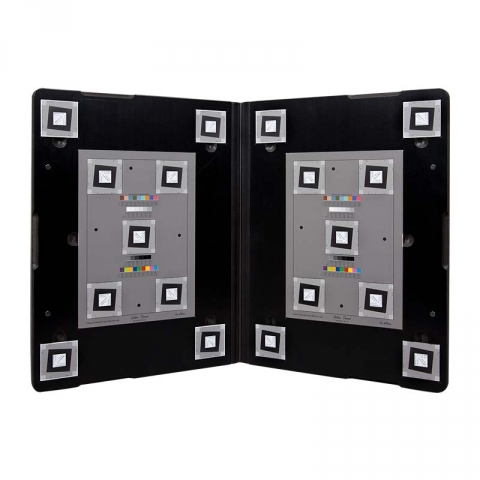 A3 Book Scanner fixture
We are pleased to offer an A3 Book Scanner fixture (suitable for book scanning units such as Atiz BookDrives, DigitalTransitions BCS, Qidenus and many other book cradle devices) and an 11x14" Book Scanner Fixture for use with Kirtas/Kabis automatic book scanning stations or Triventus Book Scanners.
---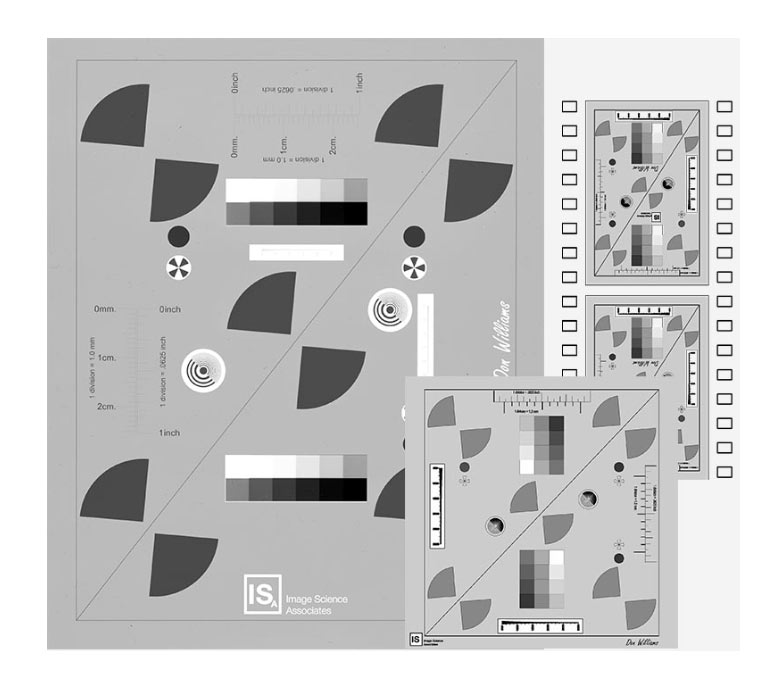 Standard Format Film Target
Our Standard Format Film Target is a very high resolution, B&W, silver halide film target that is fully compliant with existing ISO standards and measures. Microfilm scanners have a variety of software settings and hardware configurations that will yield a variation in performance results. Using our Standard Format Film Targets ensures that your scanning results are within spec for verifying resolution, MTF or SFR, tonescale and white balance of digital cameras and scanners. They are especially popular for verifying image quality for copy stand film or glass plate digitization using digital cameras. They are available in standard 35mm, 6 cm (120), and 4" x 5" formats.
---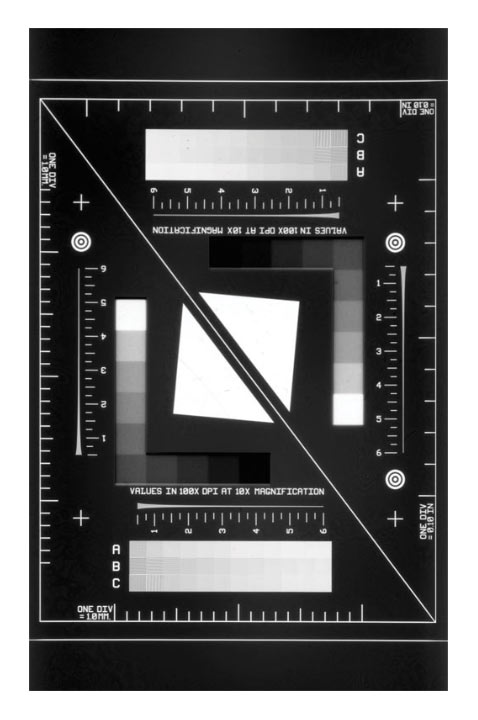 Microfilm Preservation Target
We also offer a Microfilm Preservation Target for evaluation of digital microfilm scanners for 35 mm preservation microfilm formats. It is available either as a single four-frame chop of 7½" or the same size chop spliced into a 35 mm spool with 6 ft. of leader and 6 ft. of trailer attached. This target provides for the measurement of Spatial Frequency Response (SFR), resolution, macro/micro distortion, and grayscale behavior over a 0.10 to 1.20 optical density range when used with the supplied software (Windows-compatible).
---
UV/Visible Fluorescence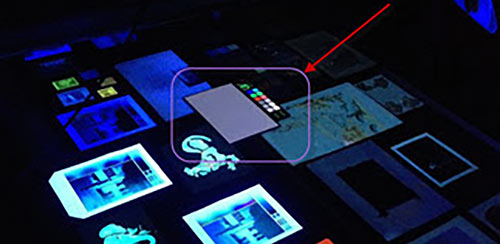 Our scientific fluorescent target, Target-UV and UV-Gray Card is the only target on the market that has been tested by more than a dozen museums and collection institutions from all over the world.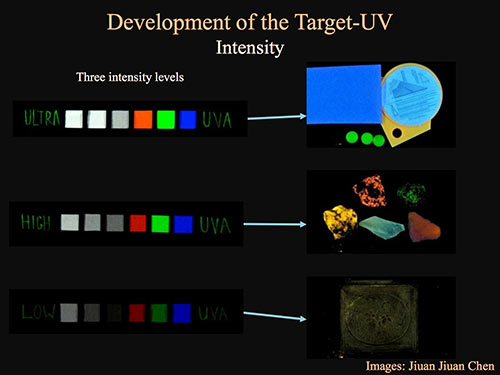 Target-UV and UV-Gray Card includes four different levels of fluorescence intensity, enabling accurate capture of a wide range of objects. Levels accurately captured include "ultra" such as paper with optical brightening agents, fluorescent dyes, "high" such as naturally fluorescent materials like minerals and uranium glass, and "low" such as conservation documentation and thin applications of resins, varnishes, or pigments.
---
Art conservation and art authentication greatly benefit from using Target UV and UV Gray Card. Available exclusively here at Image Science Associates.